MSE PRO Lab Mortar Grinder
To better serve you, we would like to discuss your specific requirement, Please Contact Us for a quote.
MSE Supplies offers the Lab Mortar Grinder, a reliable tool for grinding, homogenizing, and mixing a wide selection of samples in dry/wet or cryogenic conditions. It is capable for processing hard, soft, brittle or pasty samples with extraordinary efficiency. It is designed to be easy and safe to operate. 

Please Contact us today to discuss your needs.

Working principle
The sample enters the grinding area between the pestle and mortar via hopper and is crushed by pressure and friction. The function of the scraper is to feed the material into the area between the mortar and pestle. This forced feed ensures that the whole sample is continuously subjected to grind and is also intensively mixed.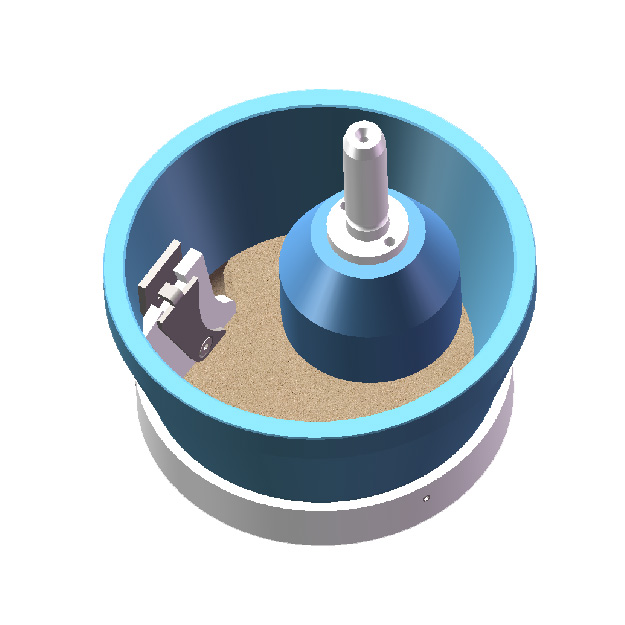 Features and advantages
Easy to clean

Easy and safe to operate
Suitable for dry, wet, and cryogenic grinding
Pretreatment for some rough samples
Adding samples through the filling opening during the operation
A variety of scraper materials are available (polyurethane, PTFE, beech wood) to meet all application requirements.
Applications of Lab Mortar Grinder:
Sample type
:
hard, soft, brittle and pasty samples.
Typical sample
: s
oils, chemical products, medicinal herbs, yeast cell, cocoa, food, grain, oil, fruit, salt, slag, silicate, glass, ceramic and cement clinker
.
Technical Data
| | |
| --- | --- |
| Product number | MA0141 |
| Feed size | ≥15mm, depending on the sample property |
| Final fineness | ≤5μm, depending on the sample property |
| Speed | 50~130rpm, speed is adjustable |
| Mortar and pestle | Stainless steel/Hardened steel/Tungsten carbide/Agate/Sinter aluminium oxide/Zirconium oxide |
| Batch quantity | 10~200ml |
| Time setting | 00:01~99:59 (h/min) |
| Setting pestle pressure /position | Vertical by adjusting knob+scale |
| Setting scraper pressure/position | By adjusting knob |
| Display | Digital tube display |
| Lock device | External helix-screw device |
| Rated power | 230W |
| Power supply | 110V single phase (by default). Other voltage options are available upon request (extra cost applies) |
| Instrument size (W*D*H) | 400*480*500mm |
| Package size (W*D*H) | 600*600*610mm |
| Weight | 41kg |
| Certificate | CE |
Options for

mortars and pestles
Our wide range of mortars and pestles have excellent wear resistance and milling efficiency for grinding, and therefore can reduce particle sizes quickly while minimizing the contamination from the wear debris.

| | | | | | | |
| --- | --- | --- | --- | --- | --- | --- |
| Grinding set materials | Hardness | Abrasion resistance | Sample type | Dry grinding | Wet grinding | Cryogenic grinding |
| Stainless steel | 48-52HRC | Good | Medium-hard, brittle | YES | YES | YES |
| Hardened steel | 60HRC | Good | Medium-hard, brittle | YES | NO | NO |
| Tungsten carbide | 1180-1280HV30 | Very good | Medium-hard, fibrous | YES | YES | YES |
| Agate | 6.5-7.0Mohs | Good | Medium-hard, soft | YES | YES | NO |
| Sinter aluminium oxide | 1750HV | Normal | Medium-hard, soft | YES | YES | NO |
| Zirconium oxide | 1200HV | Good | Medium-hard, soft | YES | YES | NO |
---
We Also Recommend