MSE PRO Benchtop High Speed Vibrating Ball Mill
MSE PRO™ Benchtop High Speed Vibrating Ball Mill 
MSE Supplies offers a benchtop high speed vibrating ball mill designed for modern laboratory applications. It can process both small and large batch sample, for example: plants, animal tissue and small quantity samples in dry, wet, or cryogenic condition. It can mix and homogenize powders and suspensions in only a few seconds. It is suitable for the disruption of biological cells as well as DNA/RNA and protein extraction.  

Why MSE PRO products from MSE Supplies
Choose a combination of MSE PRO benchtop high speed vibrating ball mill, milling jars and milling media balls to get the superior performance for your milling applications at the best value on the market. All MSE PRO ball milling products are further supported by a team of trained scientists and engineers.
Contact us today to discuss your ball milling needs.
Working Principle
The benchtop Ball Mill can grind 2*96 samples quickly and efficiently within 3mins. The grinding jars of the mill perform horizontal oscillation in high frequency. The mass of the grinding balls produces a high-impact effect on the sample material as they move, leading to efficient grinding and mixture of the samples.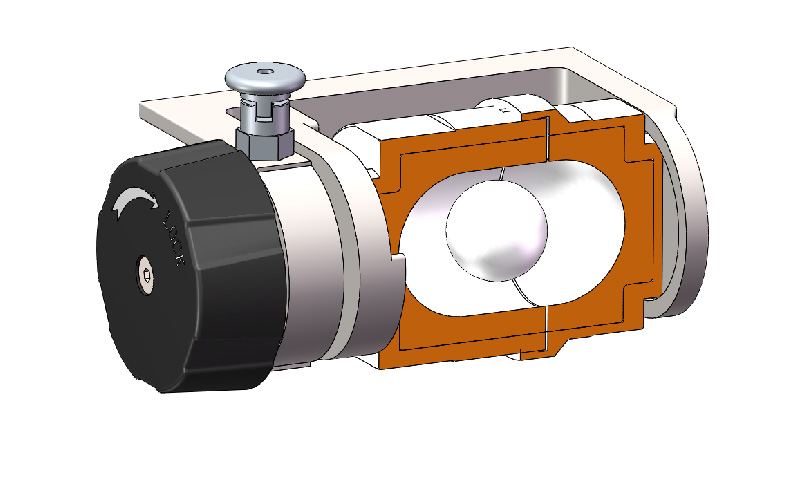 Features and advantages

Suitable for dry, wet, and freezing grinding

Extremely short processing time

Designed for high sample throughput, up to 192 sample preparation

It can mix and homogenize samples efficiently

Wide range of grinding jars and accessories for extensive applications

Pre-setting of all working parameters digitally, the result is repeatable

The transparent window on the upper lid allows the user to check the grinding situation at any time

The upper lid has a safety lock device, when the upper lid is opened in the grinding process, the motor will stop running to ensure the safety of the user

Program setting allows the user to control the operation time, interim grinding and program storage etc. 

A touchscreen controller facilitates smooth operation and rapid issue resolution
Applications of Benchtop High Speed Vibrating Ball Mill:
Sample type: hard, soft, elastic and fibrous samples
Typical sample: plant root, stem, leaf, grain, seed, human and animal tissue, viscera, bone, hair; mineral, soil, glass, ceramic, rubber, plastic, solid waste, electronic waste, paper, textile, chemical, medicine, food.
Technical Data
Product number

MA1100 (plastic cover) / MA1101 (metal plate cover)

Feed size 
<10mm
Final fineness
<5μm

Mill jar materials

Shop for

 milling jars

Milling mode

Dry/wet milling

Speed 
180-1800rpm
Time setting
00:01~99:59 (min/s)
Sample volume
0.2~20ml
Rated power
200W

Voltage

110V single phase (by default). Other voltage options are available upon request (extra cost applies)

Instrument size (W*D*H)
366*502*335mm
Package size (W*D*H)
460*380*660mm

Machine weight

34kg

Certificates

CE
Our wide range of premium quality milling jars and milling media balls have excellent wear resistance and milling efficiency for powder milling, and therefore can reduce particle sizes of powder materials quickly while minimizing the contamination from the wear debris.

---
We Also Recommend